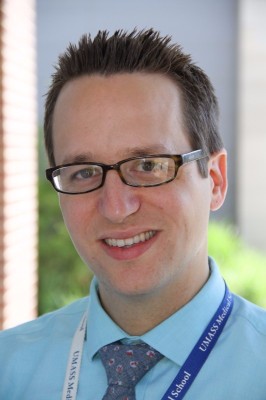 Brian Denietolis, Psy.D.
Clinical Psychologist
B.A. Gordon College M.S. Antioch University New England Psy.D. Antioch University New England Pre and Post-doctoral Training, Dartmouth Medical School Brian Denietolis provides psychotherapeutic services to children, teens, adults, and families, with particular interests in the areas of interpersonal trauma, adoption and foster care, relationship challenges, disruptive behaviors and noncompliance in children and adolescents, grief and loss, depression, and anxiety. He has specialized training in trauma-focused treatments designed to alleviate symptoms of post-traumatic stress in children and teens. He has done clinical work at Dartmouth Medical School, Brown Medical School, Children's Hospital Boston, and UMass Medical School. His therapeutic approach is integrative, developmentally sensitive, and relationally based. When meeting with clients, he utilizes a range of cognitive, interpersonal, and behavioral interventions to help his clients achieve their goals. Within the context of a therapeutic relationship marked by warmth, trust, and empathy, he and his clients work together to develop an approach to treatment that promotes behavioral change and alleviates psychological suffering.